Errors & Omissions Insurance
Errors & omissions insurance protects specialized professionals from the legal exposures they may face when performing their jobs. Also known as malpractice insurance, this type of coverage is often equated to professional liability or professional indemnity insurance. While they are nearly similar, professional liability usually refers to coverage for a broader range of risk while E&O applies specifically to instances of mistakes or acts of negligence.
E&O coverage can pay for:
Legal defense costs
Judgments, damages, and settlements
Other costs related to actual or alleged mistakes or negligence
We help businesses across dozens of industries find the errors & omissions insurance they need. So request a free consultation today using the LaunchPad quote tool, and we'll connect you with a qualified agent that can help you get the policy you need.
E&O Claims-Made vs Occurrence Policies
Many liability policies can come in two forms: claims-made or occurrence. The distinction between these two forms of coverage is particularly important to understand in the case of errors & omissions.
A claims-made policy provides insurance coverage for an E&O claim made while the plan is active, even if the event leading to the claim happened in the past (with some exceptions). The plan must remain active to continue receiving coverage benefits.
In contrast, an occurrence policy provides insurance coverage so long as the incident leading to the claim occurred within the plan's coverage period. In other words, a claim can be filed even after the policy has expired.
For more information, visit our E&O claims-made and E&O occurrence pages.
Who needs errors & omissions insurance?
Anyone that works in a profession where client expectations are a factor can benefit from E&O. Though there are some jobs — like those of salon workers or painters — where E&O might be recommended, but where the amount of financial exposure faced along with the likelihood of legal action from a dissatisfied client may not be high enough to warrant coverage.
Where E&O becomes invaluable is in fields where a professional's advice or actions could have severe and long-lasting consequences or where the perception of inadequate services could be enough to lead to a lawsuit. Examples include:
Doctors, nurses, and other healthcare professionals
Attorneys
Consultants
Accountants
Architects
Photographers
Event planners
Marketing professionals
Real estate agents
Insurance agents
Contractors
How much does E&O coverage cost?
E&O costs vary based on details like industry and the size of a business. But more significantly, the amount of potential exposure a professional faces and the legal volatility in a given field are factors that strongly influence premiums.
If you'd like to get a free quote or find out more about E&O and professional liability insurance, give us a call or complete our quote request form today. We allow you to compare rates across multiple commercial insurance carriers, ensuring you get the best price on comprehensive E&O coverage.
The Launchpad Quote System
Better
Technology
321 LaunchPad is changing how businesses discover and qualify insurers, connecting thousands of businesses to one of hundreds of agents & carriers
Better
Process
Our entire business was built to save time and reduce uncertainty in the commercial insurance application process
Better
Coverage
Our commercial insurance specialists educate customers on coverage options that are a proven fit for the business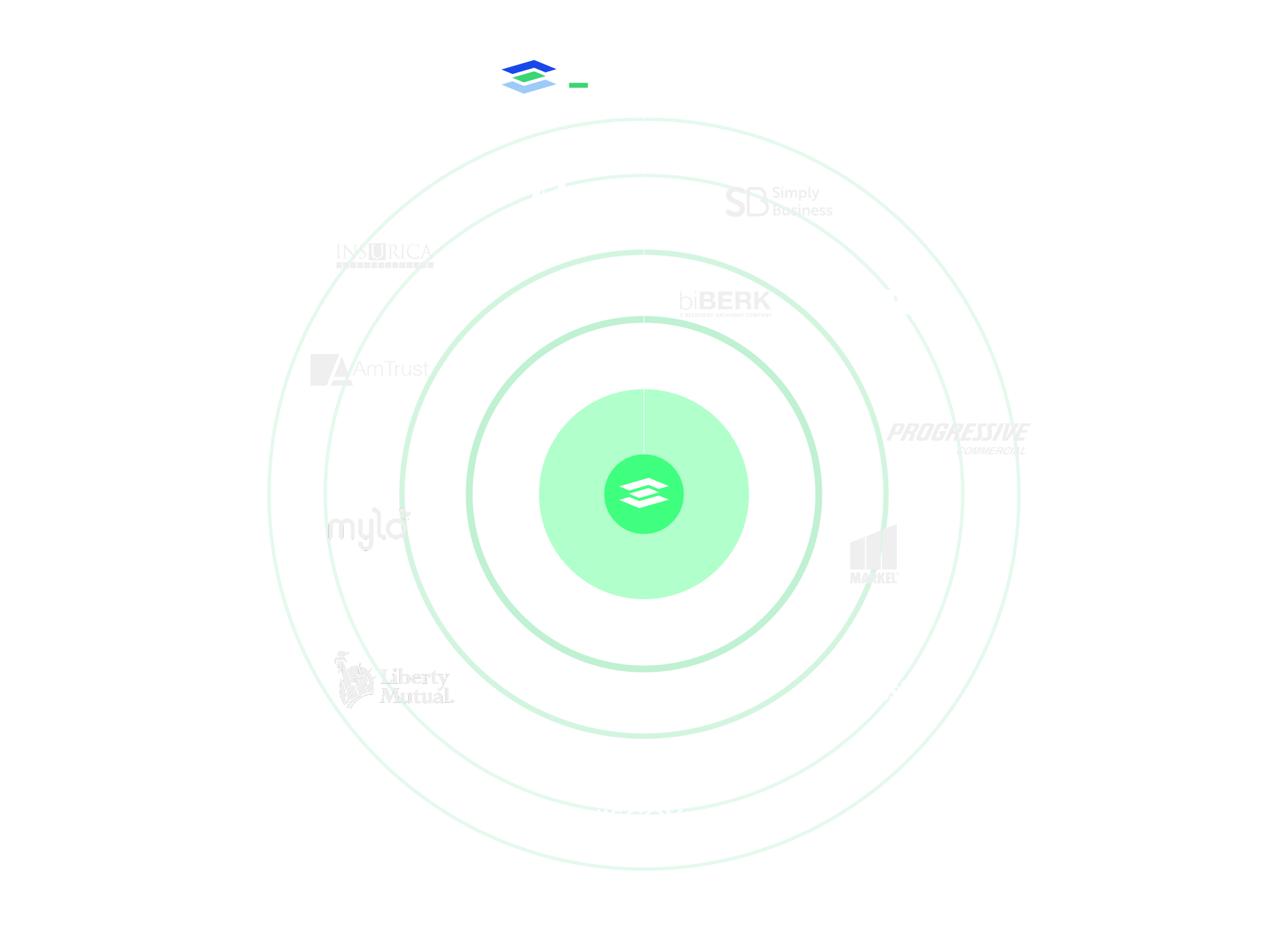 Something many businesses don't know is that commercial insurance carriers have preferences for which types of businesses they insure.
The problem for most business owners is that they don't know which carrier is the best fit for their business, leading to high premiums or declined applications for coverage .
The 321 LaunchPad is connected to the largest network of commercial insurers available anywhere. We match your business with a qualified insurer so you get the right coverage for a fair price.